XJT Leaching Mixer
>> Small size, light weight, low noise
>> Simple structure, easy maintenace
>> The motor speed can be controlled by the frequency
>> Stepless speed regulation of impeller, digital display, accurate adjustment
Description
The mixer characterzied by reasonable structure, fine workmanship, small sizem light weight, low noise, simple operation, and easy maintenance, its motor can run at different speeds in cnjunctions with transducer, thus to adapt to a vairity of wet-process leaching test. It runs by impeller stirring.
Working principle
The leaching agitatorrotates at a high speed through its rotor, the liquid among the rotor is flicked out under the action of centrifugal force, and the air pump sucks a large amount air to produce small mineralized bubbles.
The rotating speed of rotor is stepless and variable which can be adjusted through frequency converter.
Technical Specification
| | |
| --- | --- |
| Groove capacity(L) | 1.5/3/5 |
| Rotary speed of impeller(RPM) | 950/1400/1750 |
| Motor(w) | 120 |
| Impeller diameter | 31/39/48 |
| Dimension | 340/505/633 |
| Weight(kg) | 40 |
| Voltage(V) | 220 |
Application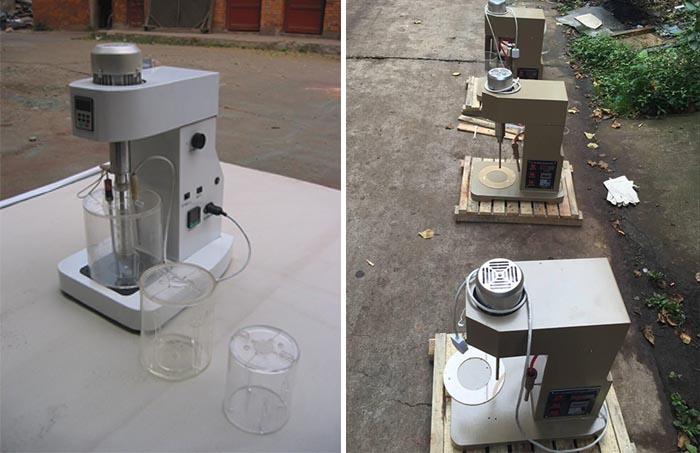 Contact us
| | |
| --- | --- |
| Contact name : | Wendy wen |
| Email address : | joey@shakingtable.com.cn |
| Skype : | polly20130429 |
| Mobile phone : | 008618162150272 |