Trommel-Jig Washing Plant
>> All in one machine equipped with hopper  , trommel screen,  sawtooth wave jig machine, diesel engine, water pump, portable platform , wheels.

>> Over 95% recovery ratio and large capacity,modular method makes easy to install quickly and save labor force.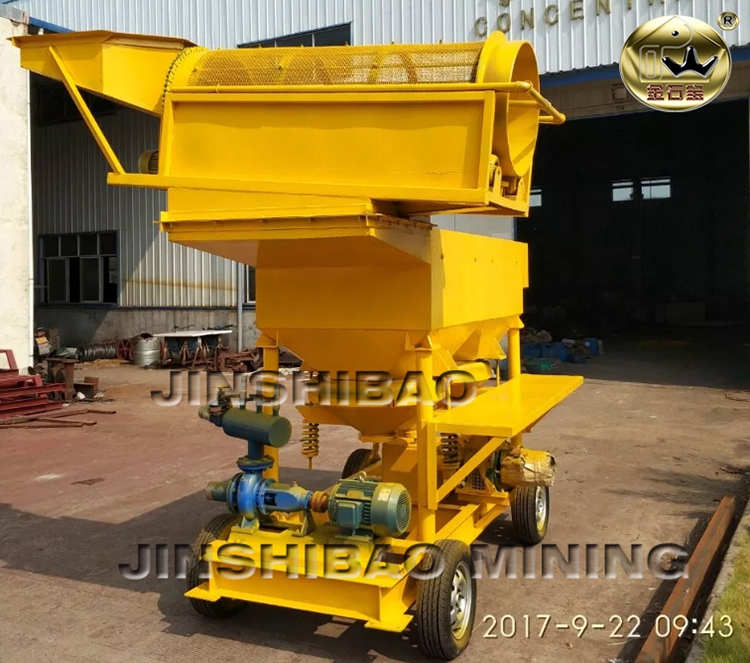 Feature

1.High recovery ratio above 95% with new generation saw-tooth wave technology.
2.Easy to adjust stroke and jig frequency and convenient to operate and manage with advanced frequency conversion speed control technology.
3.Mobile type makes it easy to move to other mining sites and save time.
4.Small cover area, high processing capacity per unit area.
5.Different capacity for a wide range of particle size,meet various requirement.
6.Flexible modular installation available according to different demand.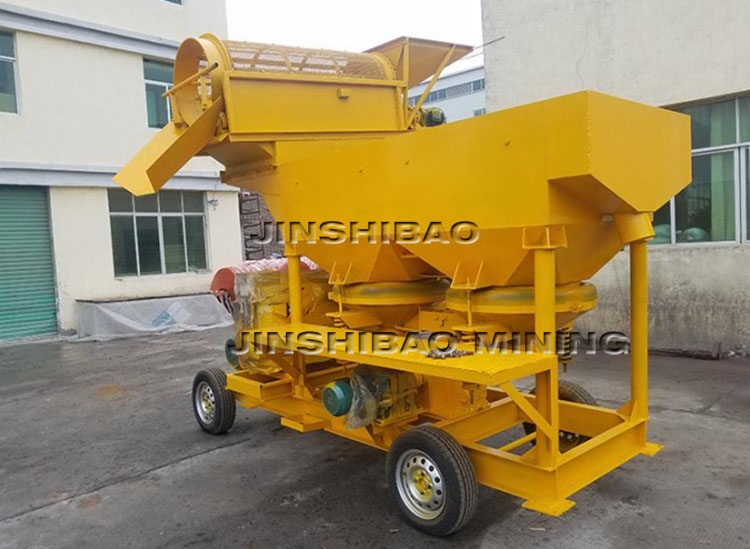 Operation Principle

1.Minerals feed to the hopper of the trommel by hand or excavator;
2.Minerals go to the trommel and washed by the high pressure water;
3.The big waste gravels will be flushed to end of the trommel by water pressure and gravity;
4.Mineral under the screen size will go to Jig machine for a gravity separation (Screen size can be customized and optional);
5.The Jig machine is new saw-tooth wave jig machine, which can separate the minerals based on different specific gravity;
6.Due to the big gravity of the gold/diamond, the gold/diamond concentrate will finally separated by Jig machine

Note : 1 more set of sluice box or small shaking table is strongly recommended for concentrate cleaning from the tailings of the portable jig .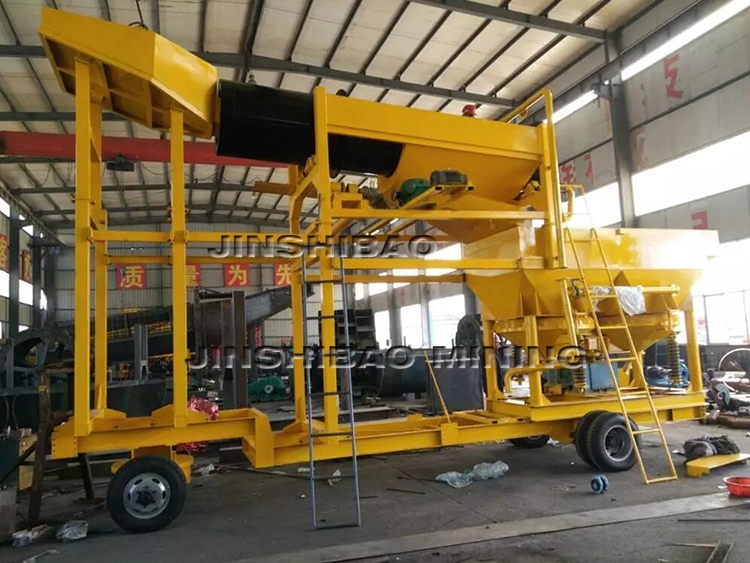 Specification
Item name

Technical data

Remark

Feeding hopper

Grizzly bar available (block out the big size rocks)

Trommel Screen

Drum diameter

ф500/600/800/1000mm

Available to choose

Length

1000/1500/2000mm

Available to choose

Screen Size

2,3,5,6,8,10,20mm

Available to choose

Layer

Single/Double layer

Available to choose

Motor

1.5-4 KW

Available to choose

Saw-tooth Jig machine

Charmber shape

Rectangle

Rectangle/Trapezoid available

Charmber area

1.53㎡

0.57-4.86 available according to different demand

Feeding size

<10mm

<30mm available according to different demand

Handling Capacity

5-8 T/H

1.5-25tph available to choose

Power

3 KW

1.5-7.5kw available to choose

Dimension

3225mmx1550mmx2050mm

other sizes available to choose

Water Pump

5-18.5 KW

Available to choose

Sluice box (Optional)

Width

1000mm

Length

5000/6000mm

Available to choose

Capacity

5-60 TPH

Available to choose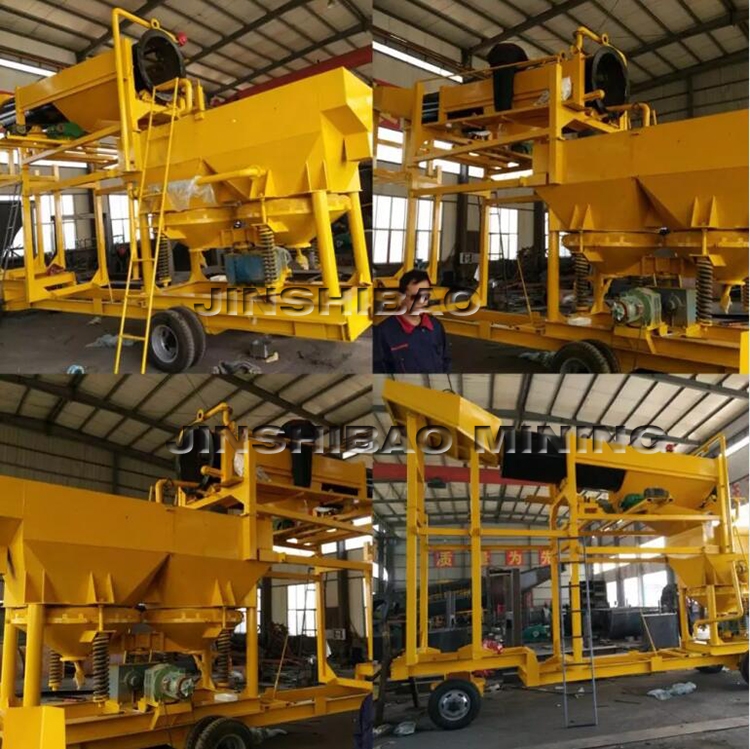 Application

* Alluvial gold/ diamond/gemstone
* River sand gold/ diamond/gemstone
* Gravel sand gold/ diamond/gemstone
* Clay deposit gold/ diamond/gemstone
* Placer gold,tungsten,tin,hematite and beach placer