8-Chamber Jig Machine
The 8 Chambers Jig Machine is a new type of sand washing equipment, which has the effects of loose, sand washing, and separating the metal in the material. Separate heavy metals, so that sand and gravel reaches national standards while increasing the economic benefits of the battlefield.
With the advantages of small energy consumption and small separation, heavy metal separation has reached 90%.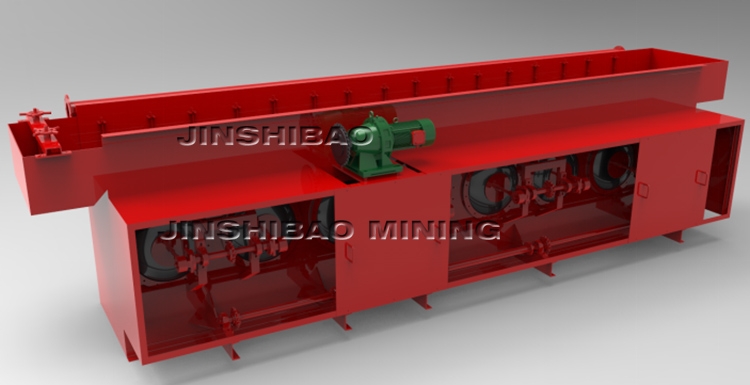 Description
The 8 Chambers Jig Machine is mainly used in a variety of mineral selection and manganese residue, chromium residue, stainess steel residue and other smellars such as tungsten, gold, iron, manganese, titanium, titanium, chromium, sulfur, etc. Metal recycling, tailings treatment, etc.
Structure and Work Principle
The device is mainly composed of the feed tank, sandwashing room, sieve net, tympanic membrane, drive shaft, motor, door panel and other parts.
The motor rotates the bottom transmission axis through the chain. The transmission shaft drives the transmission device motion through the chain. The transmission device is promoted to the dumper movement. , The mild sand material is up upward, and it is discharged through the sand slot out of the tail ore.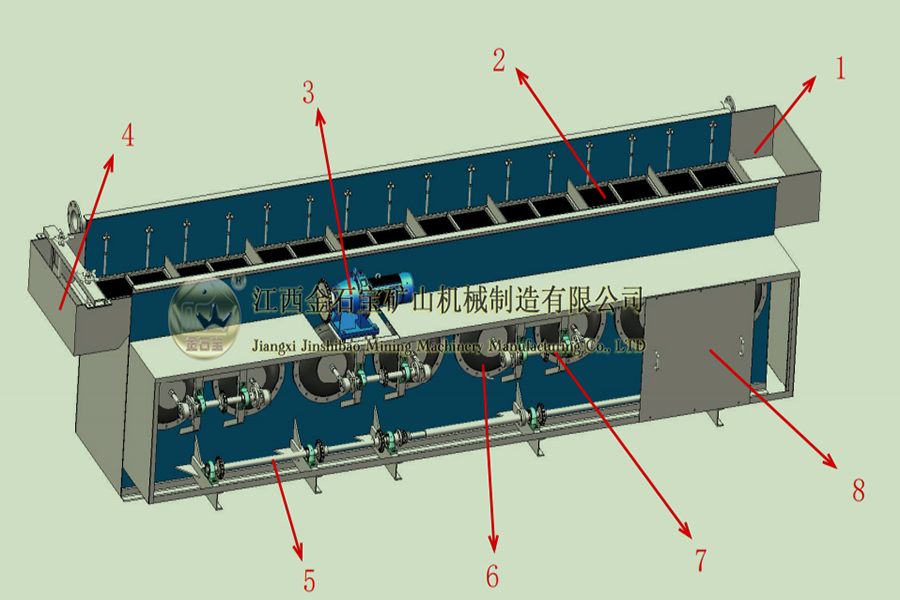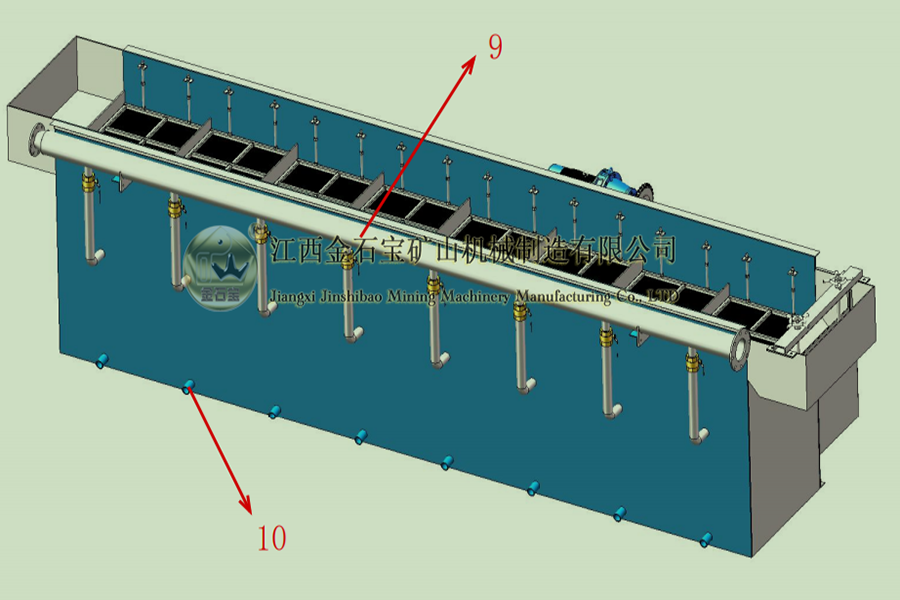 1. Feeding hopper;2. Screen;3. Motor;4. Sands outlet;5. Transmission shaft;6. Diaphram;7. Transmission device;8. Steel cover;9. Recoil water pipe;10. Heavy mineral outlet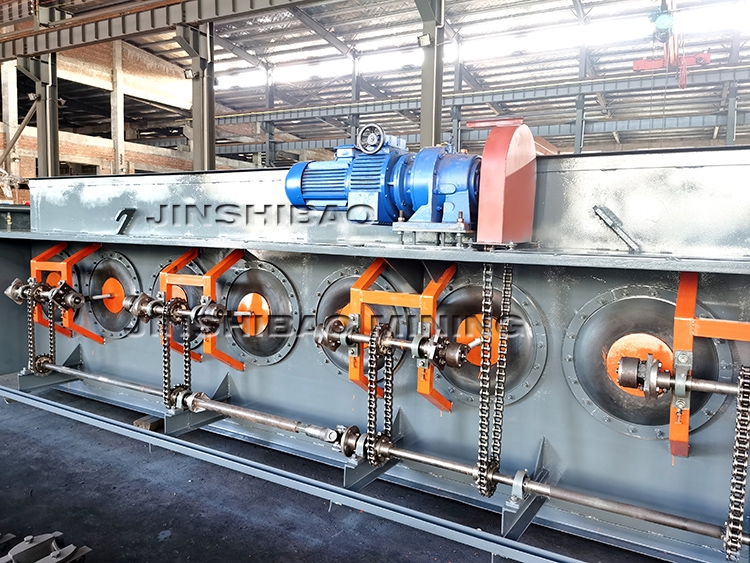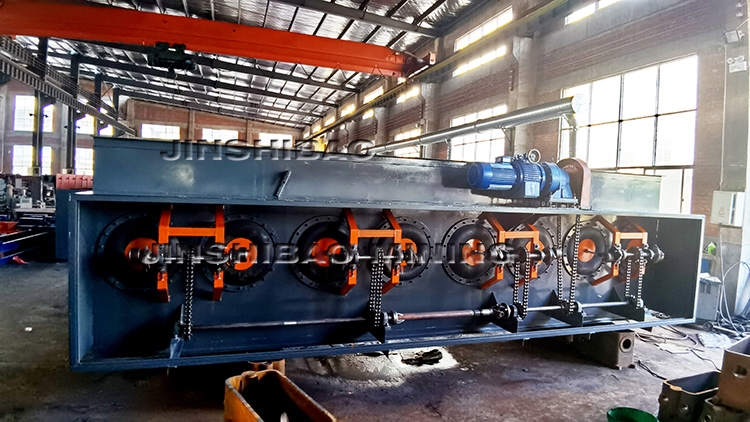 Specification

| | | |
| --- | --- | --- |
| Name | Unit | Spec |
| Number of Jig Chamber | Chamber | 8 |
| Single chamber washing volume | Stere | 0.656 |
| Total Chambers washing volume | Stere | 5.248 |
| Motor Power | KW | 7.5 |
| Capacity | TPH | 15-20 |
| Dimension | mm | 5836*1895*1758 |
| Water consumption | TPH | 60 |
Features
The working principle of the jig machine is a deep groove -type middle -selected equipment. All jigging machines have Chambers. Inspired by the water flow movement institutions and product excretion agencies. The interior sieve plate is made of punching steel plates, weaving iron sieve measuring mesh or bars. The water flow through the sieve plate into the chamber should make the bed layer not high and slightly loose. The pressure and settlement speed is large and the bottom layer is entered, and the granules with less density are transferred to the upper layer. When the water flow decreases, the small particles with a large density can also enter the lower layer through the gradually close bed layer gap, supplemented by a piston in the early years according to the density layered stratification. , By the eccentric link mechanism, drive the piston movement.
Application