Dewatering Screen
>> The design is unique, screening and dewatering effect is good
>> The embedded modelar screen deck panels are easily replaced
>> The wearable rubber impact damper is adopted and durable
>>  It's used for dewatering of tailings


Description
Dewatering screen is mainly used for dewatering, desliming and de-intermediation. It can be used for sand washing in sand and gravel plants, coal slime recovery in coal preparation plants, and dry discharge of tailings in mineral processing plants. Therefore, it is also called sand dewatering screen, mine dewatering screen, coal slime dewatering screen, tailings dewatering screen, etc.

The tailings dewatering screen is also called the tailings dry discharge screen. In addition to the various excellent performances and functions of the ordinary dewatering screen, the tailings dry discharge screen is often equipped with a thickener for dry tailings discharge. It is the best dewatering screen and tailings at present mine dry discharge equipment.
Working principle
The dewatering screen adopts dual-electrode self-synchronization technology, universal eccentric block and adjustable amplitude vibrator. It is mainly composed of screen box, vibration exciter, support system and motor. The two unconnected vibrators are driven by the belt coupling for synchronous and reverse operation. The centrifugal force generated by the two groups of eccentric masses is superimposed along the vibration direction, and the reverse centrifugal force is offset, thereby forming a single excitation vibration along the vibration direction.so that the screen box does a reciprocating linear motion.

Specification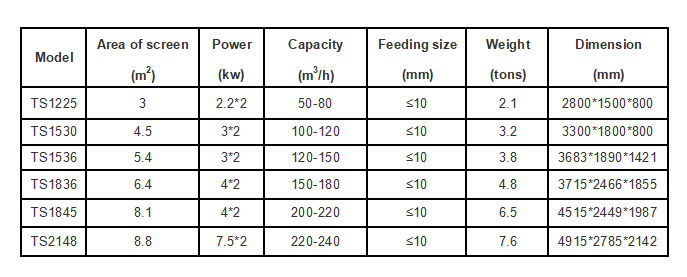 Application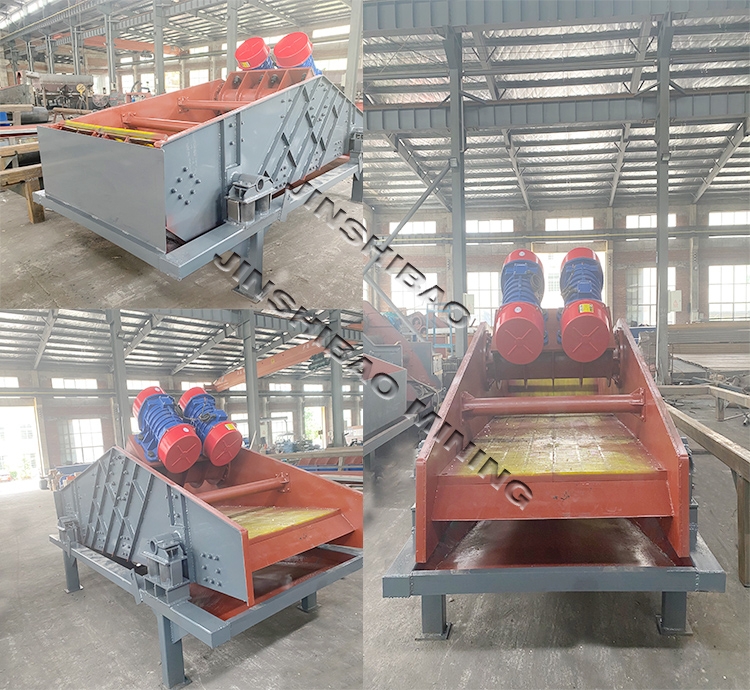 Dewatering screen adopts polyurethane screen mesh,which has long lifetime and is not easy to block up the hole.The inner part of swirler has polyurethane,which improves the lifetime of whole equipment,and finish slurry concentrator and fluide clarifiant.