ZK Linear Vibrating Screen  
1. Large processing capacity, high structural strength, sturdy and durable, and easy maintenance.
2. Low energy consumption, low noise and long service life of polyurethane screen.
3. High screening precision, adjustable particle size and high screening efficiency.
4. Good dehydration effect, safe and reliable.
Description
ZK Linear Vibrating screen is named after the movement trajectory of the screen box is a directional straight line. It is widely used in mines, quarries, environmental protection, transportation and other departments for dry and wet screening and classification or dehydration, desliming, and deintermediation of various medium and fine materials.
Through years of practice, it has been proved that this series of vibrating screen has large processing capacity, reasonable technical parameters, high structural strength, stable operation, low noise, convenient maintenance and repair, and is highly praised by users.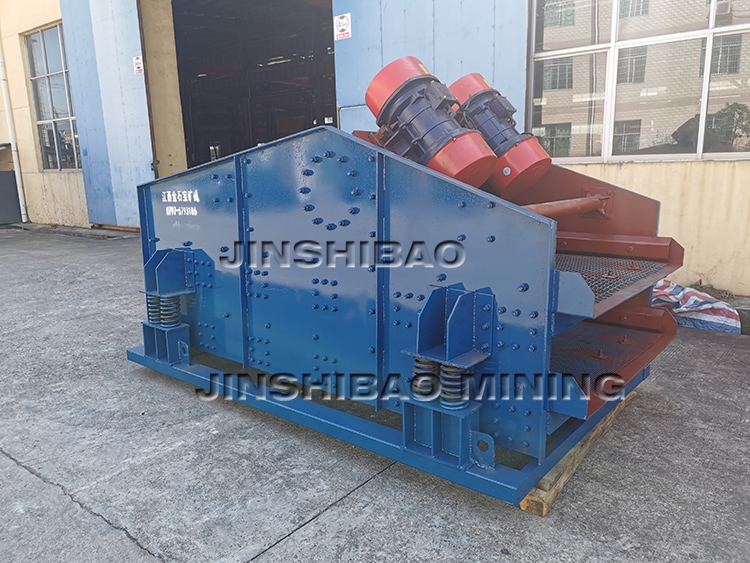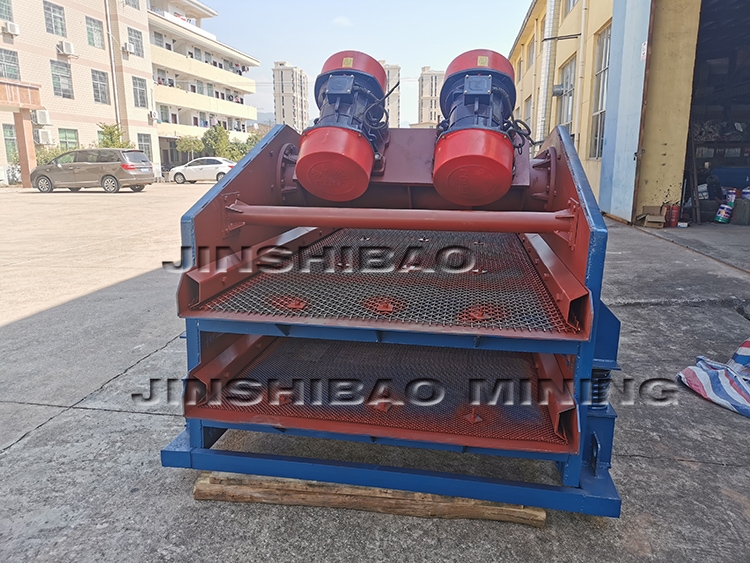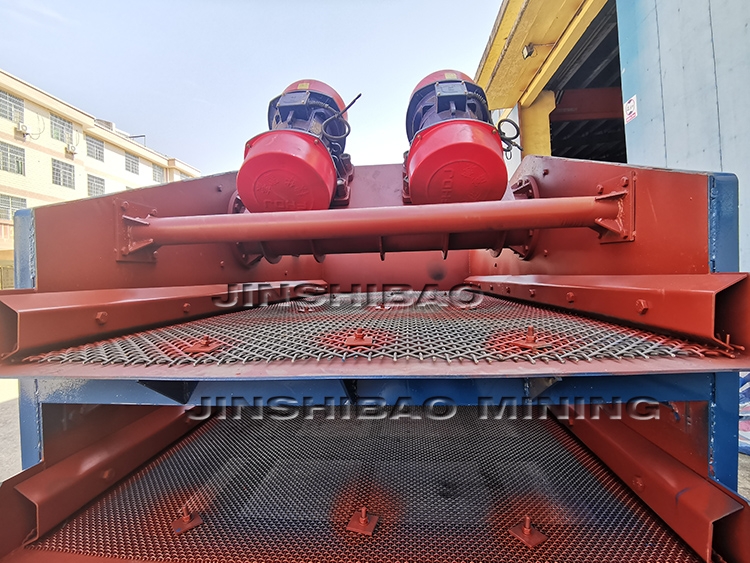 Operating Principle

1. The two eccentric shafts of the ZK linear vibrating screen vibrator are equipped with equal eccentric masses with the same eccentric distance to ensure sufficient vibration frequency of the screen body. The two-axis motion adopts dual-motor automatic synchronization technology, and the two-axis rotation directions and opposite speeds are equal. The material on the screen surface moves forward, and is also compacted during the jumping and falling process. Therefore, it is especially suitable for dehydration, desliming, deliquoring, and removal of heavy medium in beneficiation of heavy medium.

2. The connection between the motor and the eccentric shaft of the exciter adopts a saddle block elastic coupling, which has the advantages of large bearing torque and good winding performance.


1. Bottom frame 2. Screen box 3. Spray system 4. Vibration motor 5. Upper screen 6. Lower screen
Specification
Model

cover surface/m2

mesh aperture

Input size/mm

Capacity t/h

double-amplitude(mm)

shake frequency (r/min)

Motor

ZK-1236

1.2*3.6

0.5-13

≤100

10-30

6-8

960

Y130M2-6

2*5.5

ZK-1436

1.4*3.6

0.5-13

≤100

25-45

6-8

960

Y130M2-6

2*5.5

ZK-1536

1.5*3.6

0.5-13

≤100

35-55

6-8

960

Y130M2-6

2*5.5

ZK-1545

1.5*4.5

0.5-13

≤100

40-70

6-8

960

Y160M-6

2*7.5

ZK-1861

1.8*6.0

0.5-13

≤100

70-110

6-8

960

Y160L-6

2*11

ZK-2148

2.1*4.8

0.5-13

≤100

65-100

6-8

960

Y180L-6

2*15

ZK-2448

2.4*4.8

0.5-13

≤100

75-115

6-8

960

Y180L-6

2*15

ZK-2161

2.1*6.1

0.5-13

≤100

90-150

6-8

960

Y200L-6

2*18.5

2ZK-2161

2*2.1*6.1

3-50 0.5-13

≤300

90-150

6-8

960

Y200L-6

2*18.5

ZK-2461

2.4*6.1

0.5-50

≤100

95-170

6-8

960

Y200L-6

2*18.5

2ZK-2461

2*2.4*6.1

3-50 0.5-13

≤300

95-170

6-8

960

Y200L1-6

2*18.5

ZK-3061

3.0*6.1

0.5-13

≤100

120-185

6-8

960

Y200L2-6

2*22

2ZK-3061

2*3.0*6.1

3-50 0.5-13

≤300

120-185

6-8

960

Y225M-6

2*30

ZK-3661

3.6*6.1

0.5-13

≤100

140-220

6-8

960

Y225M-6

2*30

2ZK-3661

2*3.6*6.1

3-50 0.5-13

≤300

140-220

6-8

960

Y250M-6

2*37

ZK-3673

3.6*7.3

0.5-13

≤100

170-260

6-8

960

Y250M-6

2*37
Application