Gold Pan 
1. It is in the excellent quality and reasonable price.

2. It's portable and light, easily operate.

3. It's environment friendly.

4. It can be used to wash gold, high capacity.

5. Strong enough to repeat use long life.

6. Quick delivery about 15days, according to your quantity and require.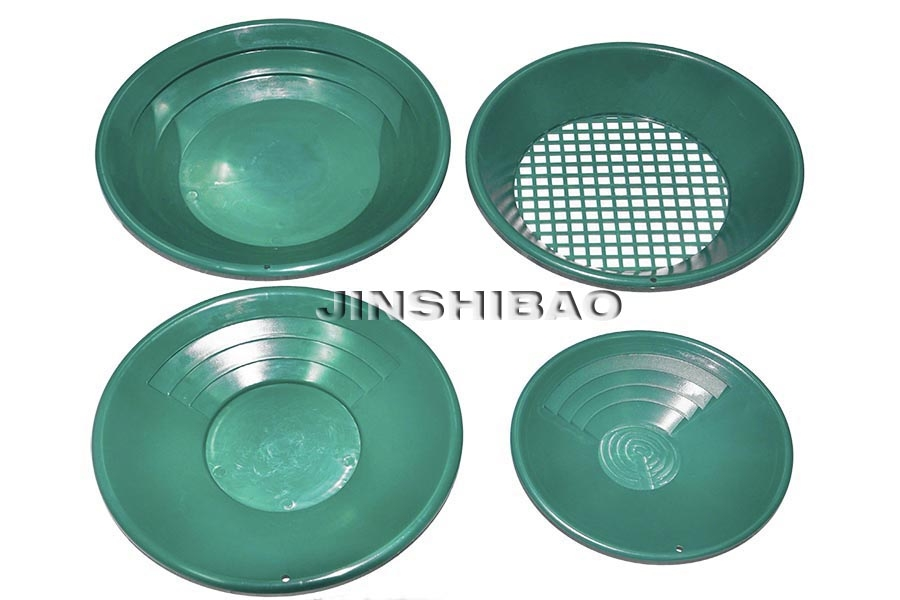 Description
Gold pans are used for manual sorting of gold and are used in exploration, experimentation, and production. Features of the gold pan: 90 degree pattern design. Precious metals are recovered in wet and dry conditions, and the specific colors of the pans enhance the visibility of the gold nuggets.

There are four grooves next to the gold pan, and the bottom of the pan is about 0.25mm deep, so that a shallow groove is formed at the bottom of the pan, which is convenient for gold panning. This gold pan is suitable for beginners who are interested in manual gold panning and remote mountainous areas with relatively simple conditions. It is easy to carry and operate in inconvenient rivers.
Operation principle
1. The gold pan is made of tough plastic, which is easy to carry.

2. There are a variety of colors, with blue, black, sky blue, green, red as the main colors, customers with large quantities can also customize other colors according to requirements.

3. It can be used as a gravity separation test tool in mining operations.

4. Applicable objects: beginners in gold panning, beneficiation experiments.

5. It is suitable for use in mountainous areas, rivers, creeks and other places where electricity is inconvenient and traffic is inconvenient.
Application
1. The gold pan is full, but 3/4 is actually gravel. Submerge it in the water so it's below the surface.

2. Shake the pan vigorously, back and forth from side to side. Don't shake it too vigorously or the contents of the pot will be spilled.

3. Stop shaking the gold pan and start holding it in a gentle circular motion. The gravel will then begin to spin inside the pot. Doing so will wash or dissolve most of the dust and dirt from the basin. This keeps all the soil that may contain gold in the pot.


4. Pick out large rocks. They have been washed (these steps should be followed and repeated until the rocks, debris are removed and the heavier concentrates (like gold and sand) have settled to the bottom.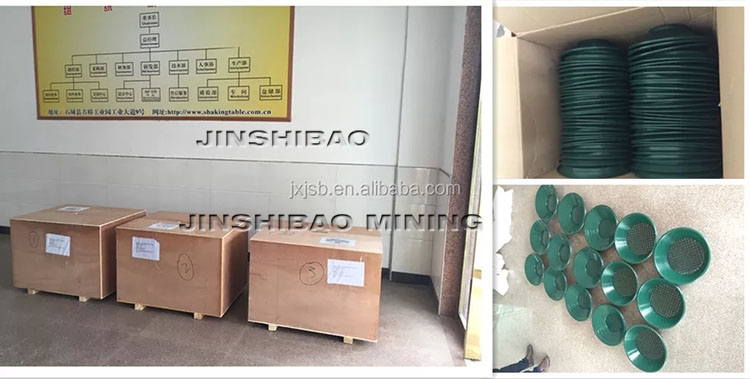 Specification
| | | | | |
| --- | --- | --- | --- | --- |
| Model | Outside dia. | Inside dia. | Height | Weight |
| GP-1 | 14'' | 8'' | 3.2'' | 320g |
| GP-2 | 14'' | 9.3'' | 3.7'' | 286g |
| GP-3 | 15'' | 8.9'' | 3.7'' | 560g |