Induction Melting Furnace
>> Fast and wide heating
>> Comprehensive protection
>> Easy installation and operation
>> High effectiveness
>> Small size and light weight 
>> Elimination of high voltage
Description
Induction melting furnace is widely used for platinum, palladium, rhodium, gold, silver, copper, steel, alumunum, carbon, gold dust, sands, electrolytic mud, gold and silver power, and other metals.
There are cabinet type, portable type, auto-tilting type, and simple type.
Model 15A to 45AB: there are cabinet type and portable type for option;
Model 60AB to 120AB: there are tilting type and simple type for option.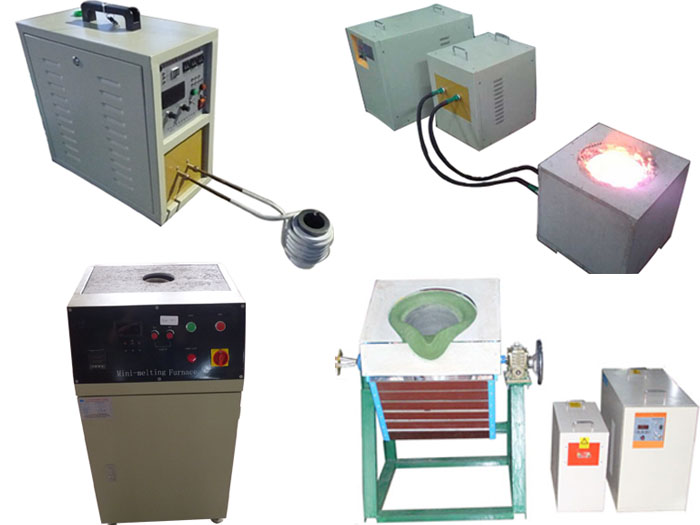 Power
1) Induction heating: mainly through the crucible. to precious metal in an instant , then smelting .refining ,casting and other processes:
2) A single molten metal quantity:1kg-50kg.a single melting time:2-20 minutes:
3) The maximum furnace temperature up to 1500-2000 degrees.


Technical specification
Model

15A

25A

35AB

45AB

60AB

80AB

100AB

120AB

Power

2kw

5kw

10kw

15kw

20kw

30kw

45kw

70kw

Power Source

220V

380V

380V

380V

380V

380V

380V

380V

High Frequency

30~50KHZ

Middle Frequency

1~15KHZ

Content of Metal Smelting

1~2kg

1~4kg

1~8kg

1~15kg

1~25kg

1~40kg

1~50kg

1~100kg

Processing Time

≤5Min

≤5Min

≤10Min

≤15Min

≤20Min

≤30Min

≤40Min

≤40Min
Application
Contact Us


Name: Helen Huang

Skype: sabrina88196

Tel: 0086-15879777833

Email: helen@perrymining.com