Spiral Chute
<< Reasonable structure, small occupation area
<< High recovery, high efficiency
<< and precise separation
<< Non-required power
<< Light in weight, anti corrosion
<< Simple installation and Minimal maintenance
<< Low operating cost and long working life
Description
Spiral chute is our company's concentrating experienced scientific product , which is the best concentrating equipment, especially for concentrating sand ore in beach , riverside ,seashore and stream . The product is made of the fiberglass lined with wear-resistant polyurethnane and corundum cover .
The spiral chute can make it customized by customer's request , to effect the capacity of spiral chute , that according to installing the starts of spirals .
Structure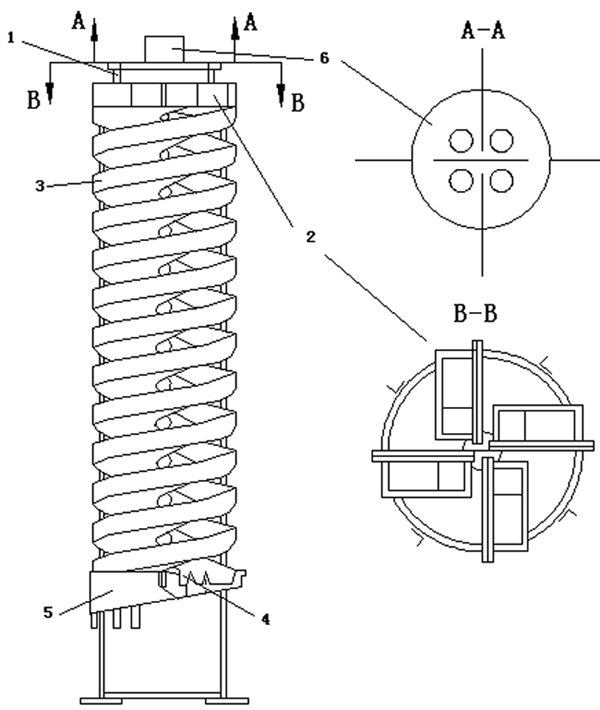 1. Channel steel support 2. Feeding box
3. Helical sluice 4. Product separator
5. Collector 6. Distributor
Working Principle
The ore pulp works on the spirals, it will always change the movement direction, that will produce the contrifugal force. The heavty metals will sink faster than light metals. The heavty metals will drop under the water, the light metals will stay up as the water. After many steps to work as recycle, that finally will get the three products, concentrate, midding and tailing products.


Technical Specification
More details for spiral chute


A
pplication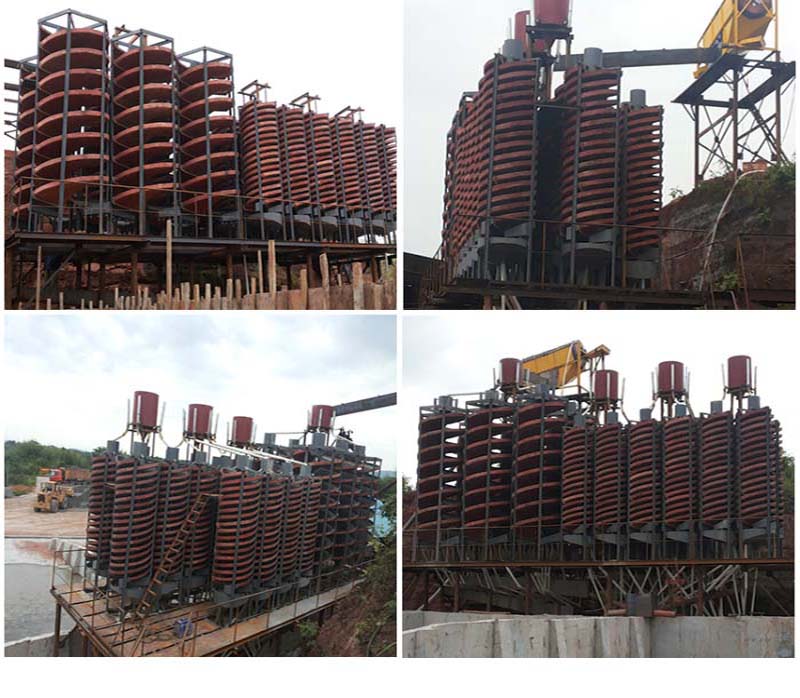 Contact Us
Contact Name

:

Shelly Huang

Email Address :

shakingtable@shakingtable.com.cn

Skype :

jxscjsb

Mobile phone :

+8615879775031

Whatsapp :

+8615970857791